E.A.C.H.S. Head Start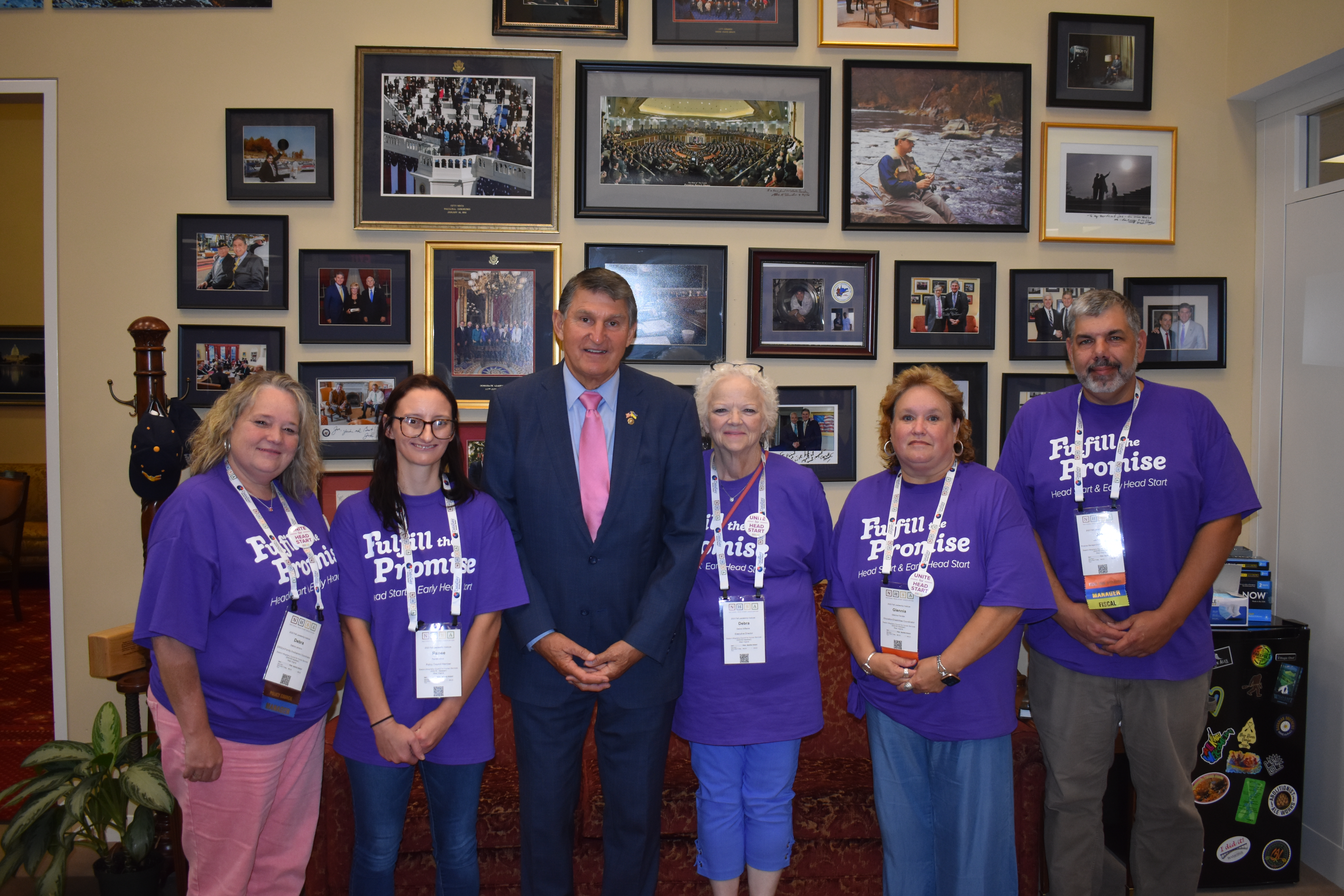 Thank you to the E.A.C.H.S. Head Start program that serves Grant, Hampshire, and Hardy Counties in WV.  They met with Senator Manchin in D.C. during the NHSA Fall Leadership Institute 2023.  Senator Manchin continues to be a strong supporter of West Virginia Head Start.
Left to right:  Debbie Lemons, Renee Kline, Debra Williams, Glennia Fansler, and Joe Simpson.